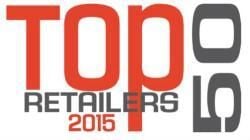 About Blvd Customs Of Lakeland, fl
When it comes to unmatched knowledge, expertise, professionalism, quality and friendly service, think of Blvd Customs Of Lakeland. For over 25 years, we have been the specialty premier source for custom car audio electronics, Window Tinting, and 12 volt add-on accessory installations in the area. We opened in 1995, and since then, Jon Lackey and his team of certified technicians have built a unique customer oriented company. The
Blvd Customs Of Lakeland
team offers its clients a remarkable experience that brings them back again and again to enjoy the same consistent service they received when they first step foot into our door. It's the small details that set us apart, and that is one of the many reasons our clients love to share their experience with others so our business can continue to flourish within our community. We walk out to every client's vehicle and have them explain what they want so at that time both sides are equally comfortable and understood. We take the time to talk with our client's, educate them, advise them, and answer their questions so that they know what they're getting and what to expect.
The knowledge and expertise we have acquired is unmatched in the area. Our staff has the product knowledge and technical skills to make your ride the envy of the neighborhood. We carry the latest premium brands and specialize in designing systems to your exact specifications. Whether you want to pump up the bass, or add crystal clear sound, we are manufacturer trained to optimize your vehicle's audio and security systems to the highest level of performance!
Accreditation & Competencies
Rockford Technical Training Institute (RTTI) 2008
Mobile Solutions Intermediate Installation and Fabrication Techniques 2010
Mobile Solutions Original Equipment Manufacturer (OEM) Integration 2008
Mobile Solutions Advanced Oscilloscope Training 2007
Mobile Solutions Master-Tech Door Panel Training 2011
Mobile Solutions Extreme Fabrication Training 2009
Sony Mobile Electronics Training 2011 - 2022
Focal Audio Specialist Training and Factory Tour (France) 2012
Phoenix Gold Technical Training 2011 - 2022
Alpine Electronics Product & Technical Training 2008 - 2022
Audison / Hertz Training 2010 - 2022
Master-Tech Expo - 2022 MSC America Training 2022 Helix/ Blam Audio/ Brax/ Match Audio 2022 Ground Zero Training 2019-2022 Focal America Training 2022 KnowledgeFeft Industry Expo 2015-2022
Paint Protection Film ( Clear Bra )
I was told to go here and ask for Master Chen. I wasn't disappointed not even 1%. The Master installed my H.I.D system and made it look easy, and the install was FLAWLESS!!!!! I would say 100 stars!!!!!

- jacob watkins. 5/13/2020

I called last week to schedule maintenance to my aftermarket stereo equipment. I had called Tunes and Tints before calling Blvd and I was shocked they were trying to rip me off for a 15 minute service. Jon helped me over the phone and I came in today. The tech knew ahead of time that I would be in. He did the update and my system is running great. The cost was fair and service was quick. I would recommend you call here before going anywhere else.

- Kathy Rucker. 4/26/2020

- WGSnodgrassIII . 4/19/2020

Always do the best work and have great customer service hands down best shop!

- Lawrence Milford. 2/18/2020

So glad I choose this place . Great job they did on my window tinting on my new car. Very professional and the price was great.. Lifetime warranty. Central Lakeland location easy to get to. Thank you BLVD Customs will let all my friends know about all your other services too.

- Nora Vandevender. 1/14/2020

Fast reliable service for all your audio needs

- Kev4747 Evans. 11/28/2019

I can't say enough about BLVD Customs of Lakeland. I had an issue with the LED lights on my Can-am, gave Jon a call and took it in the same day. Came out with my ride looking like a show winner and the service, executional. The team there, professional and very knowledgeable. If you have any questions or issues from security systems, tint, sounds systems, BLVD Customs of Lakeland is where you want to be. Definitely worth it, not overpriced and true quality work.

- Riz3 'N Grind Fitness. 11/12/2019

These guys are real pros, I handed them my limited edition 2018 Focus RS and they did everything to it from window tinting, install a set of front and rear splitters and polished, waxed and install paint protection film on the car. Give Jon a call, best in the business 🚫🧢

- De Toa Baja Pal' Mundo. 10/27/2019

GREAT ! FAST Service and very friendly ! Fixed my radio memory, wiring and gave me power back to my Amp for my subwoofers ! Check them out !